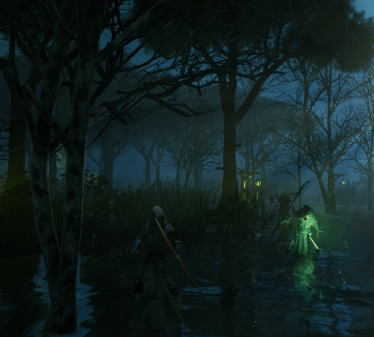 Greetings Adventurer,
We are thrilled to share the news of the upcoming Closed Alpha testing phase for the much-anticipated Action-RPG, "Project Artemis". If your heart beats for exploration, thrilling combat, and captivating narratives, we invite you to a unique journey through realms of fantasy.
As an agent of the revered Eternal Watchers, your mission is to confront the shadowy entities threatening to disrupt the equilibrium of your world. The game intricately weaves together fluid combat mechanics, comprehensive character customization, and a vast, lively open-world awaiting your discovery.
As part of our Alpha testing team, you will be among a select few worldwide to delve into this immersive gaming universe. Your insights and constructive criticism will be instrumental in fine-tuning our gameplay, shaping Project Artemis into a rich, immersive action-RPG experience that balances exciting gameplay with a compelling narrative.
Alpha Testing Prerequisites:
An eagerness to share constructive feedback.
Adherence to our Non-Disclosure Agreement (Alpha gameplay cannot be streamed or publicly discussed).
To join the ranks of the Project Artemis Closed Alpha, please register your email above or below. Spaces are limited and highly sought-after, so make haste!
While participation in the Closed Alpha does not automatically grant access to future testing stages, our Alpha testers will be given priority consideration for all upcoming Beta tests.
We extend our sincerest gratitude for your unwavering support and enthusiasm. The world of Astera eagerly awaits your arrival, and we look forward to embarking on this thrilling journey alongside you.
From the developers of Eternium